Latest news
Good news for Borough youngsters as new play equipment is installed
Published on Monday, 16th January 2023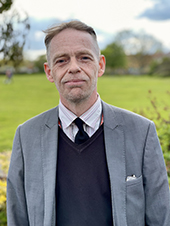 Youngsters in Nuneaton and Bedworth have something to shout about after the installation of new play equipment.
Utilising £50,000 of funding Nuneaton and Bedworth Borough Council that the new administration set aside in their budget last year, work has been undertaken on a programme of play area improvements across the borough.
Marston Lane Fields play area in Wem Brook has received four pieces of new equipment and is now open again for public use following a safety inspection.
Due to the time of year and the weather, this has resulted in some muddy areas for a while.
New equipment was installed in the Miners' Welfare Park at Bedworth before Christmas.
Further installations of new equipment in Nuneaton are planned, at Riversley Park and Montana Walk play areas in February.
The programme will be completed when further play equipment is put in place at Newdigate Recreation Ground in Bedworth in March.
Cllr Julian Gutteridge, Portfolio Holder for Health and Environment at Nuneaton and Bedworth Borough Council, said:
"We are delighted to be able to provide this much-needed play equipment at several sites across our Borough.

"Play is very important to the growth and development of our youngsters, and we are pleased to play our part in this by giving them some top-quality equipment.''
Cllr Kris Wilson, Leader of the Council, said:
"In our budget last year we set aside money to improve play areas across our Borough that were in desperate need of some attention. I'm thrilled that we have been able to deliver these upgrades that will make a real difference to local communities in Nuneaton and Bedworth."